You can support your favourite dog for 200 Euro for a full year. This is a symbolic amount for the care of one dog. You will be named on our website (if you want) and we will send you updates and pictures of your superstar 4 times during that year.
If you don't feel like sponsoring one specific dog but you want to support our four-legged family members anyways, you can easily make a general donation. We are forever grateful for all the support!
Donations can be made through: 
PayPal – CLICK HERE – or Bank transfer (email us for details)
The following dogs are extremely happy with their sponsors: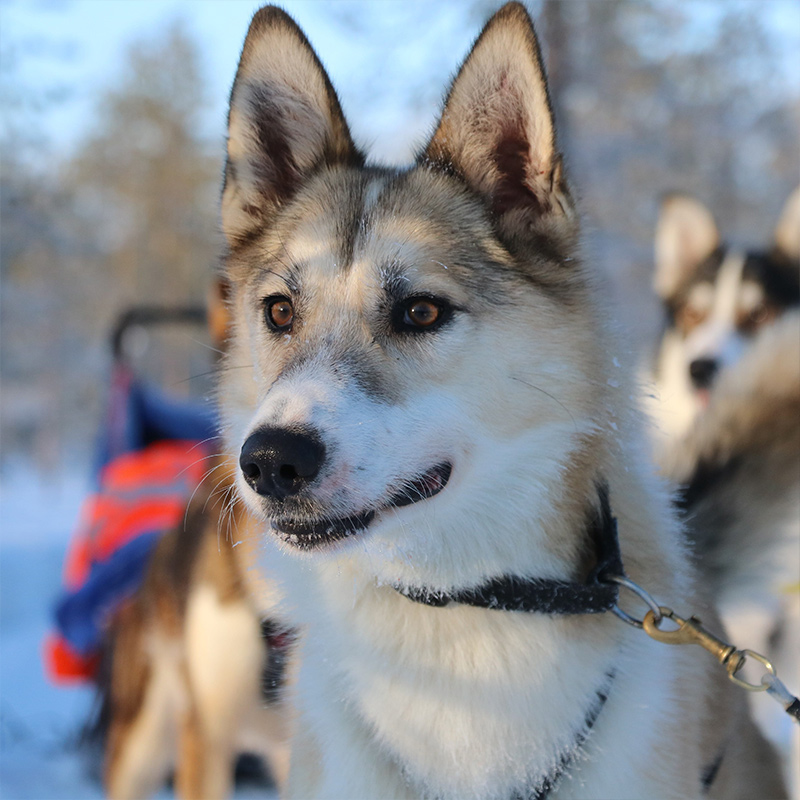 Sponsored by Leo Adegeest. Nurik was the enthusiastic leader of Leo's team during his 3-day adventure in February 2020. He is a dog you can rely on to always give 200%, which helped Leo a lot when they were going uphill or through deep snow!
Sponsored by Kjell Adegeest. Kjell was with us on a 3-day tour and Biryuk led his team. Of course he fell in love with Biryuks drive, silly faces and cuddles! Kjell even has a picture of Biryuk in his bedroom, so we are sure they will reunite one day again!
Sponsored by family Wakeham. The youngest of the family, Troy, put on the harness of Fudge by himself and led her proudly away to the lines. The whole family took Fudge into their heart and just loved her calm appearance and enthusiasm while running.