Are you up for an adventure? Join a husky tour with us in the Swedish mountains! 5 to 10 days of dogsledding, beautiful scenery, cabin life, completely exposed to the elements and teamspirit. We will experience this and so much more!
The mountain tours are more demanding than our regular tours. Therefore you have to be fit, because the hills can be long and the weather can be very rough. Preferably you already have been on a husky safari before.
We have some tour examples, wich we can also adjust to your wishes.

Laponia Area  –  Here are the biggest national parks of Sweden situated. It is a very diverse area with parts that are a bit lower and less exposed, but still with a beautiful mountain feeling. This area is situated west of Jokkmokk. 
Kebnekaise Area  –  You find Sweden's highest mountain here. It is a rough but breathtaking area, high mountains, very exposed to wind and in general there are more other travelers. This area is situated west of Kiruna.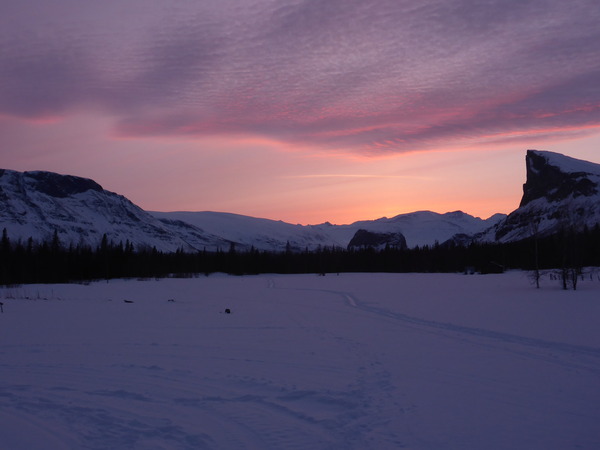 Mountain Tour
Laponia Adventure
We head over to the mountains of the Laponia World Heritage site, and drive dogs on the King's Trail between Sweden's biggest National Parks. Enjoy the variety of the arctic.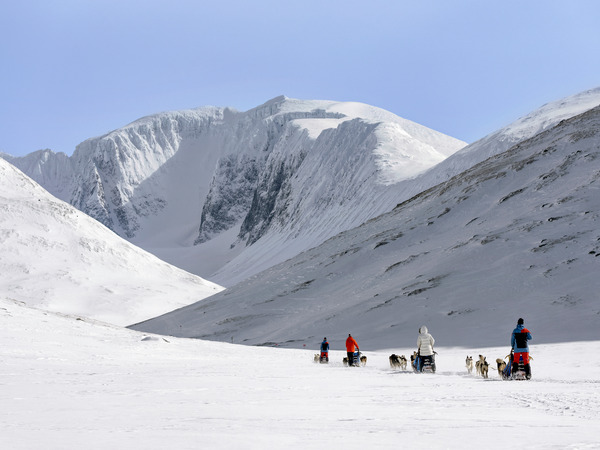 Mountain Tour
Swedens highest peak
With its 2.103 meter, Kebnekaise is Sweden's highest mountain. By dogsled we travel around this top, following the King's Trail. We promise spectacular views!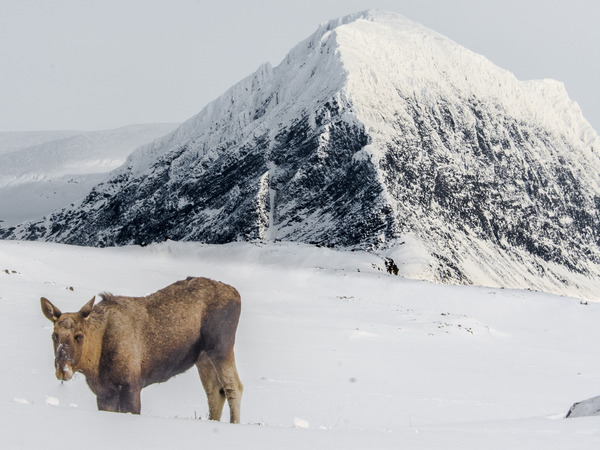 Mountain Tour
Panoramic Expedition
Prepare yourself for breathtaking views on this expedition! We go through valleys in between the highest mountains of Sweden and take our time to explore the area.