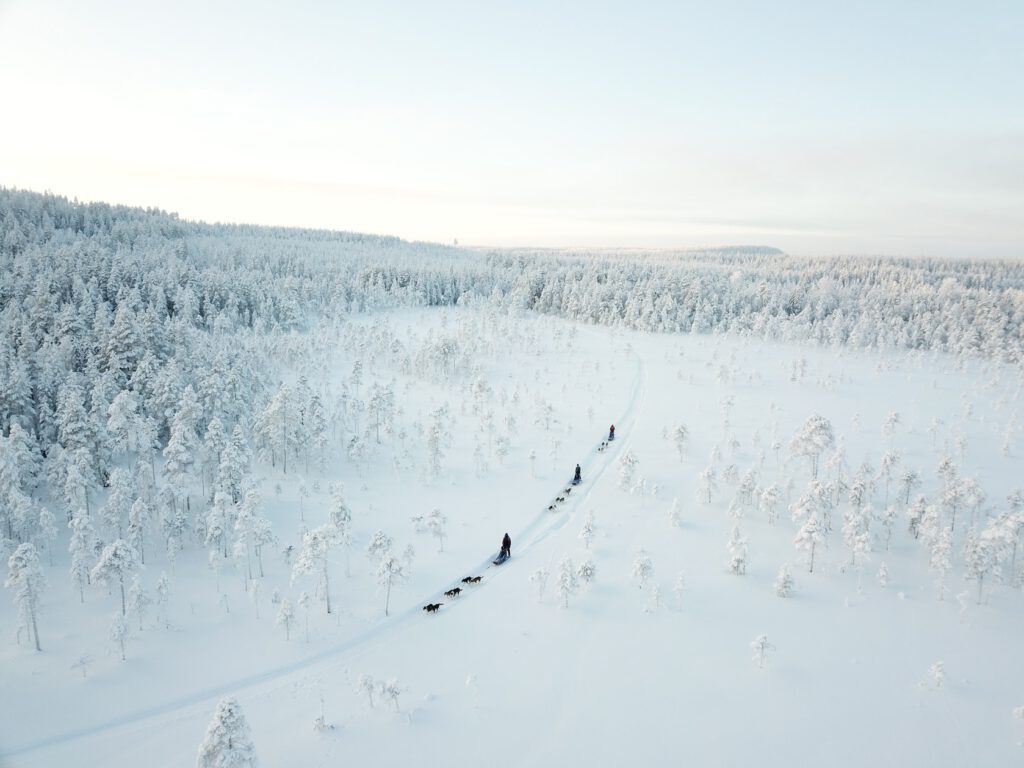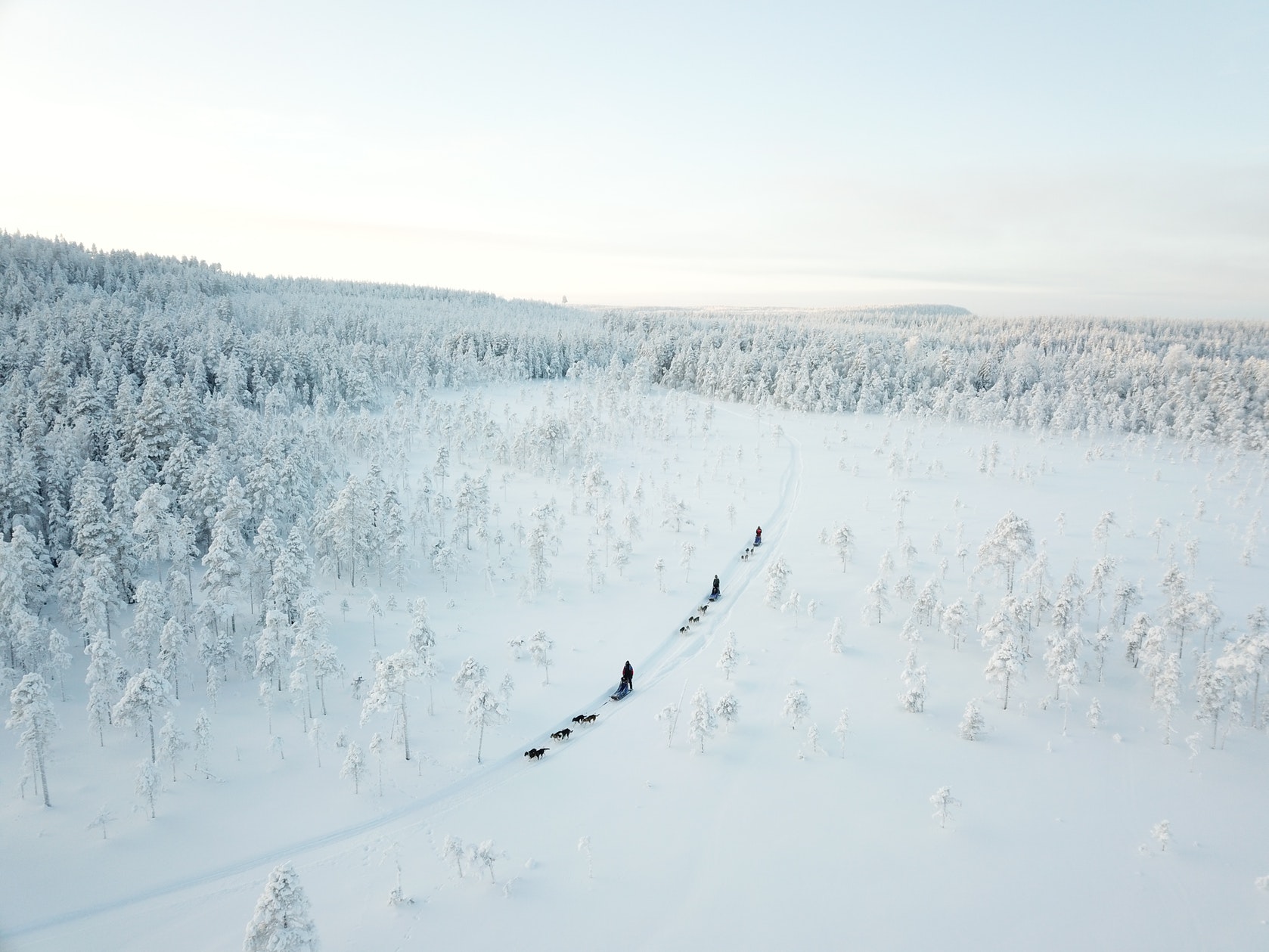 Learn everything about dog sledding in this two-day adventure. Plenty of time for cuddling and taking pictures during two magic days out on the trail. Get close to nature and sleep in a cabin.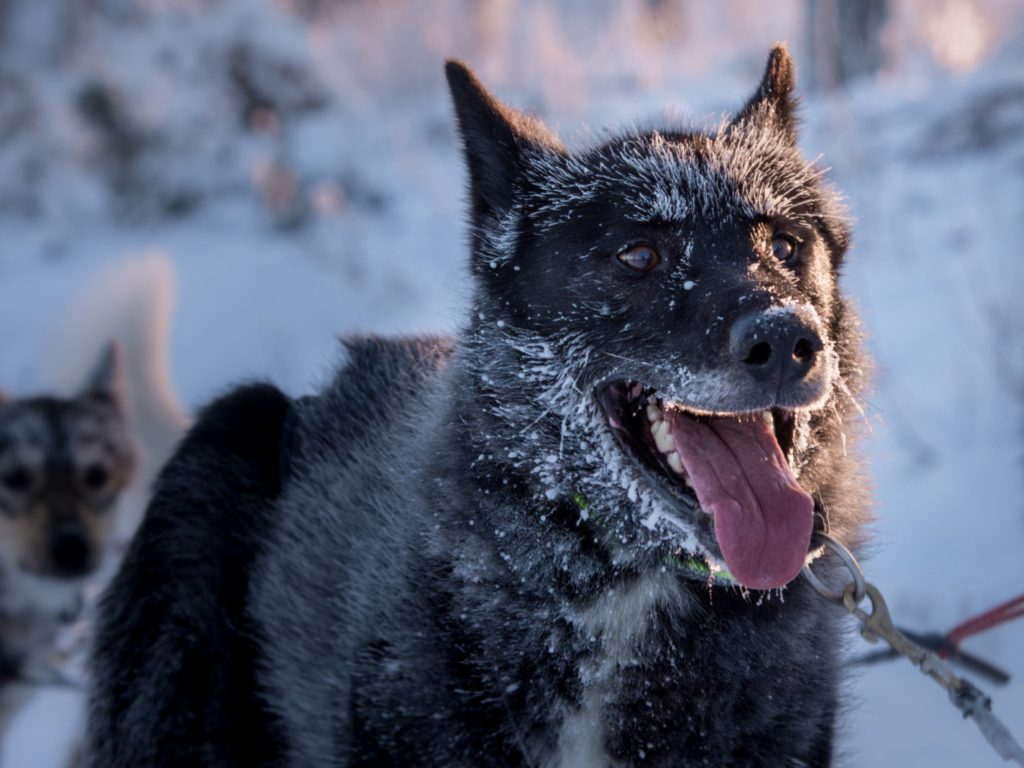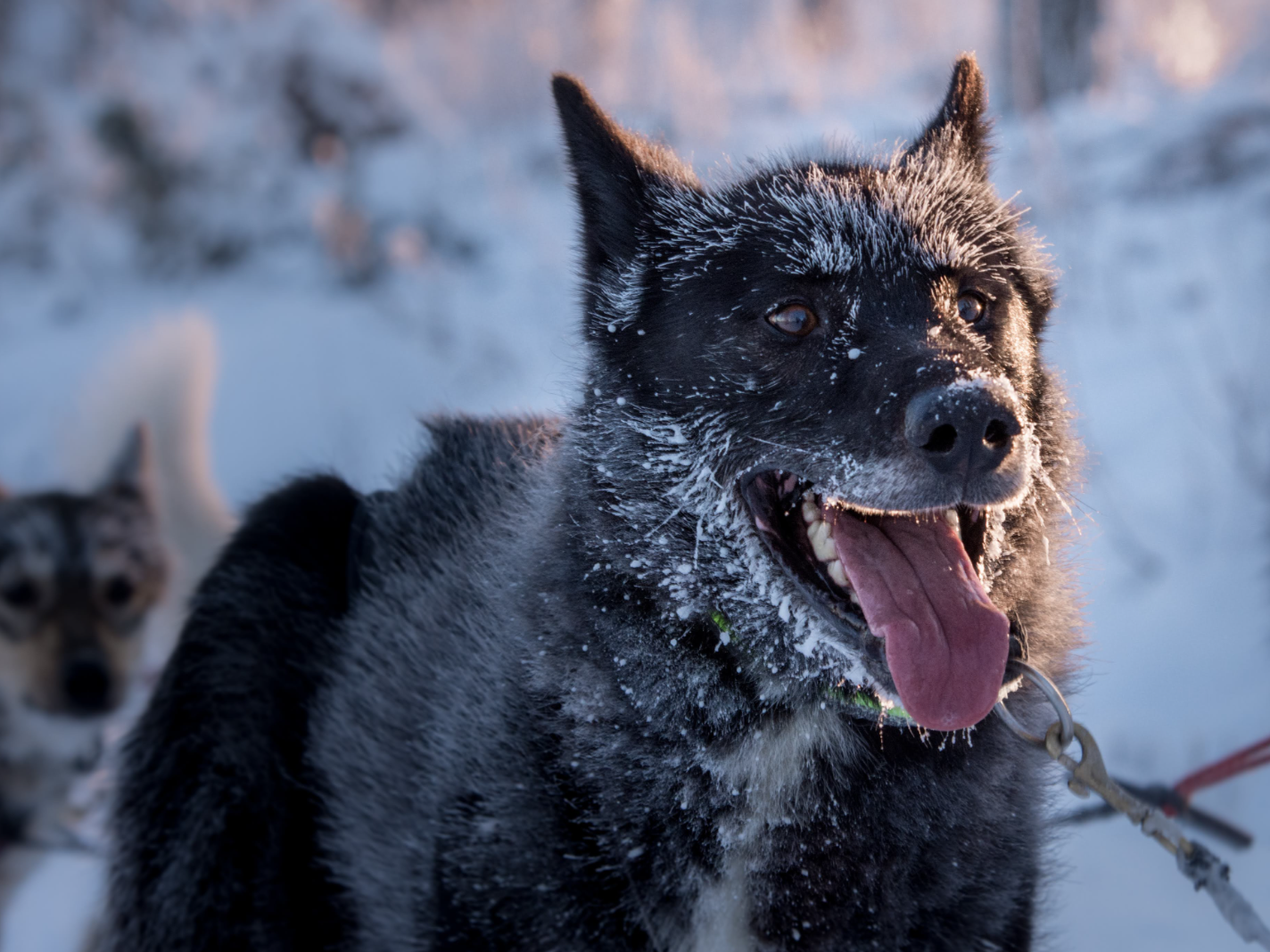 Back to basic for 3 or 4 full days! Drive your own husky team and get to know 'your' dogs during sledding, feeding and cuddling. We will sleep in basic but comfortable wilderness cabins.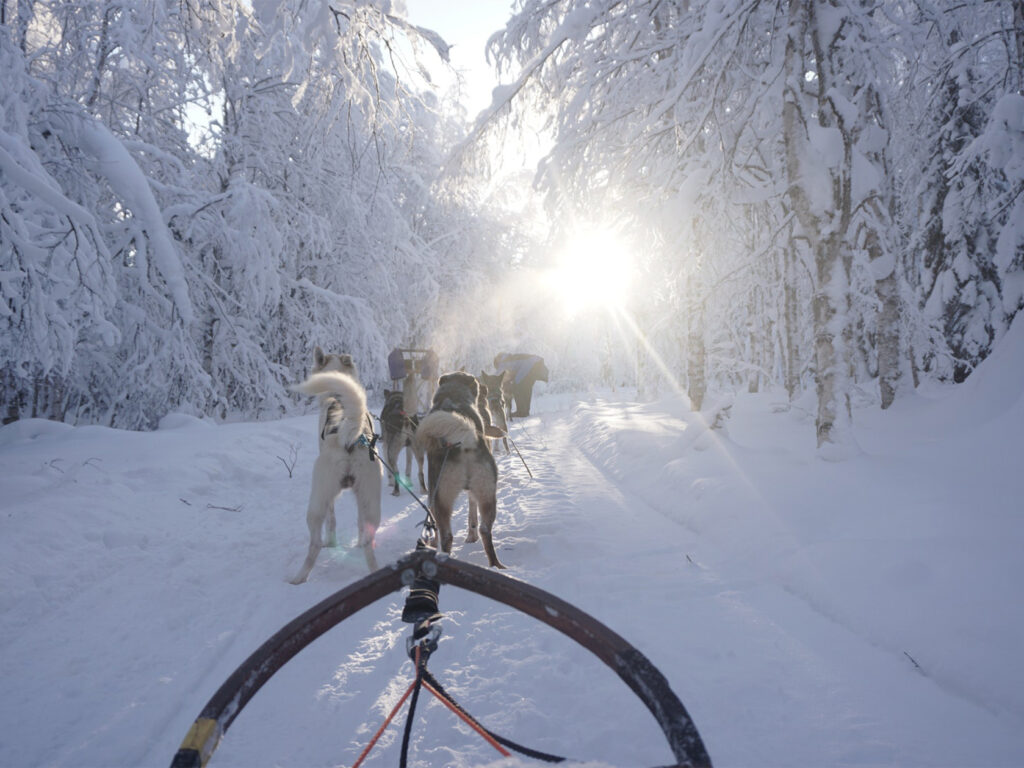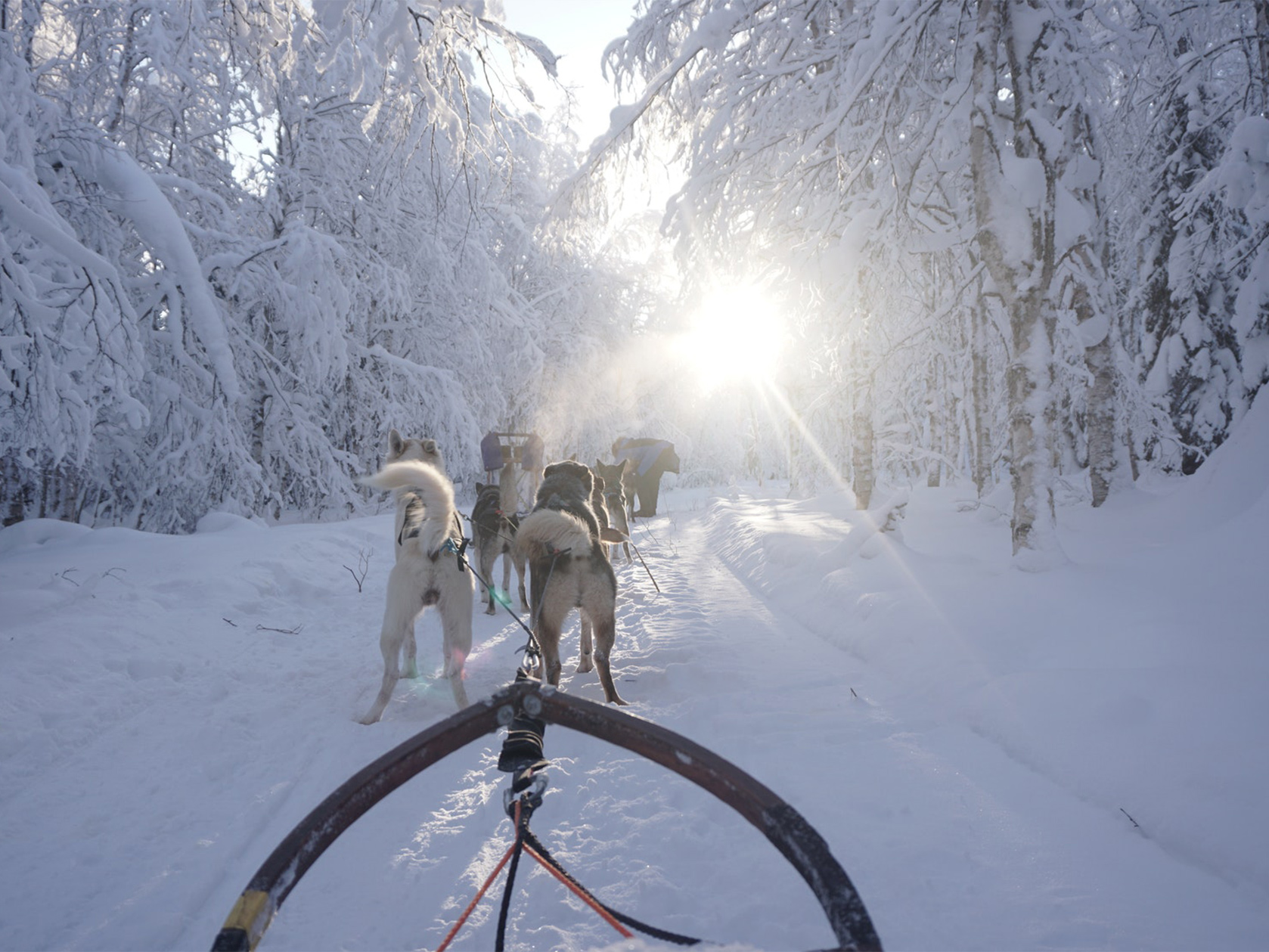 There is so much wilderness waiting to be explored. White forests, frozen lakes and swamps, flowing rivers and mountains with beautiful views! You will see it all during this adventure!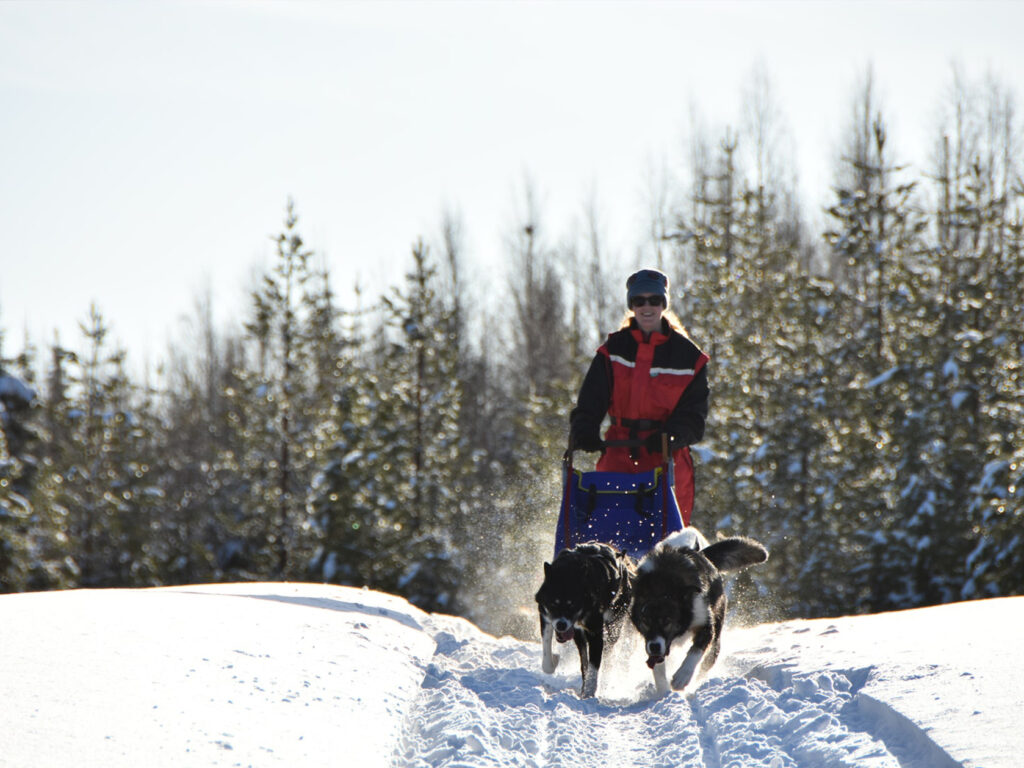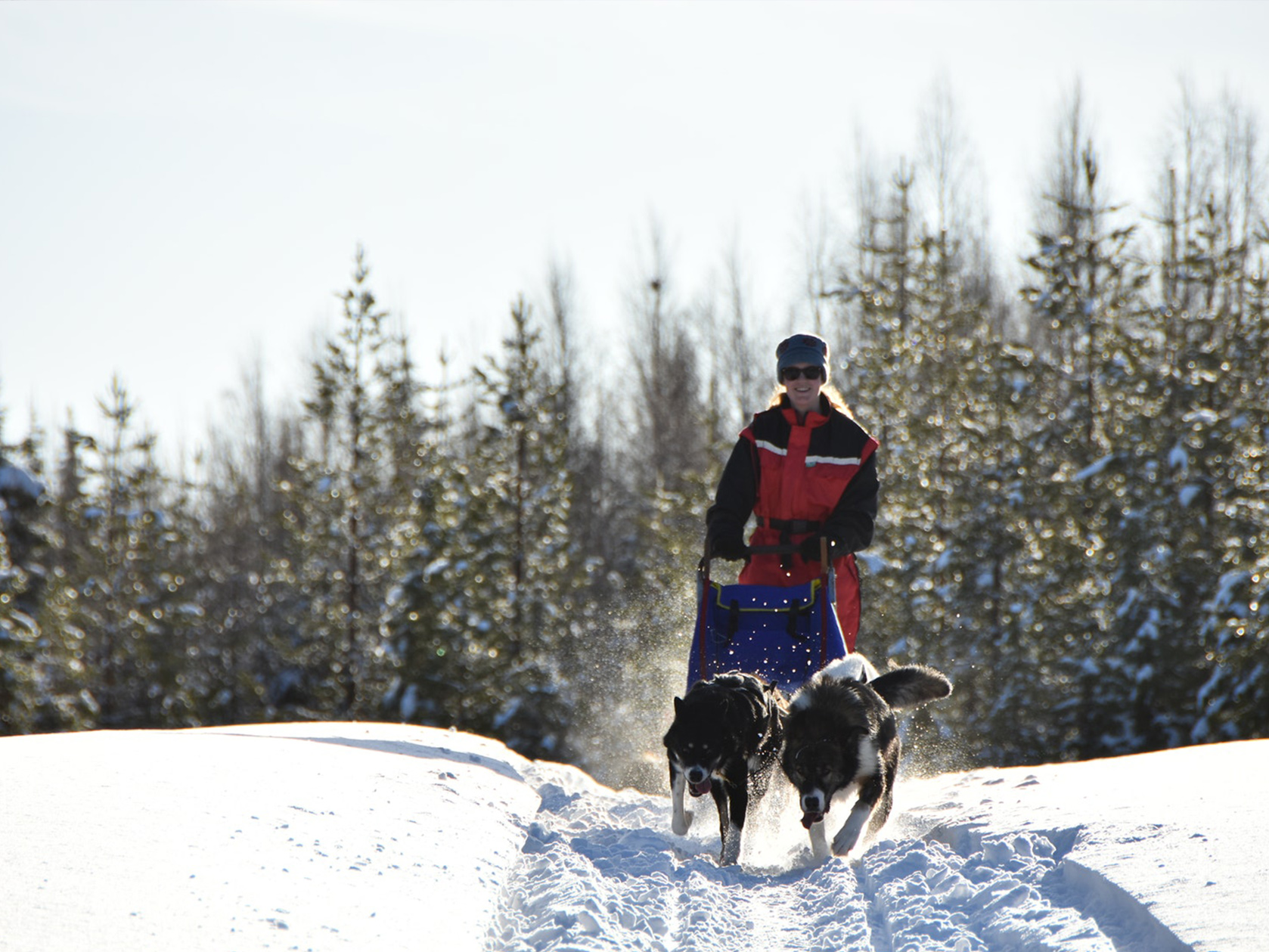 3 or 4-day special
Arctic Circle husky tour
This tour is mainly for our returning guests. We travel on some different trails and head north. The goal of this dogsledding adventure will be the Arctic Circle, where someone will pick us up.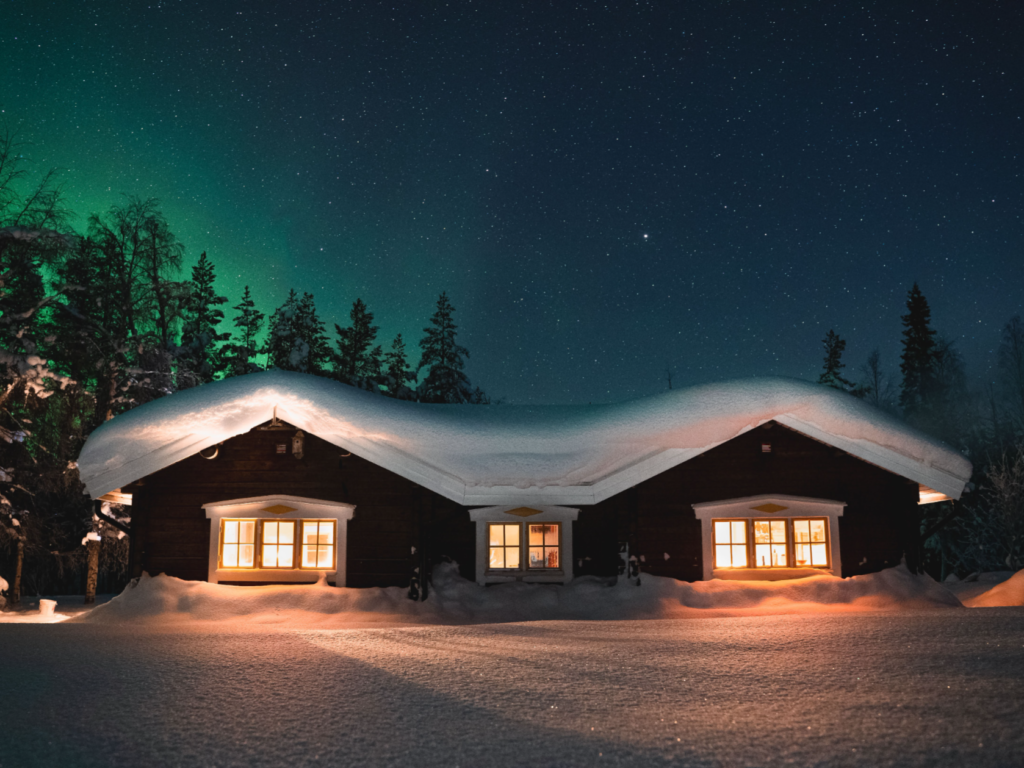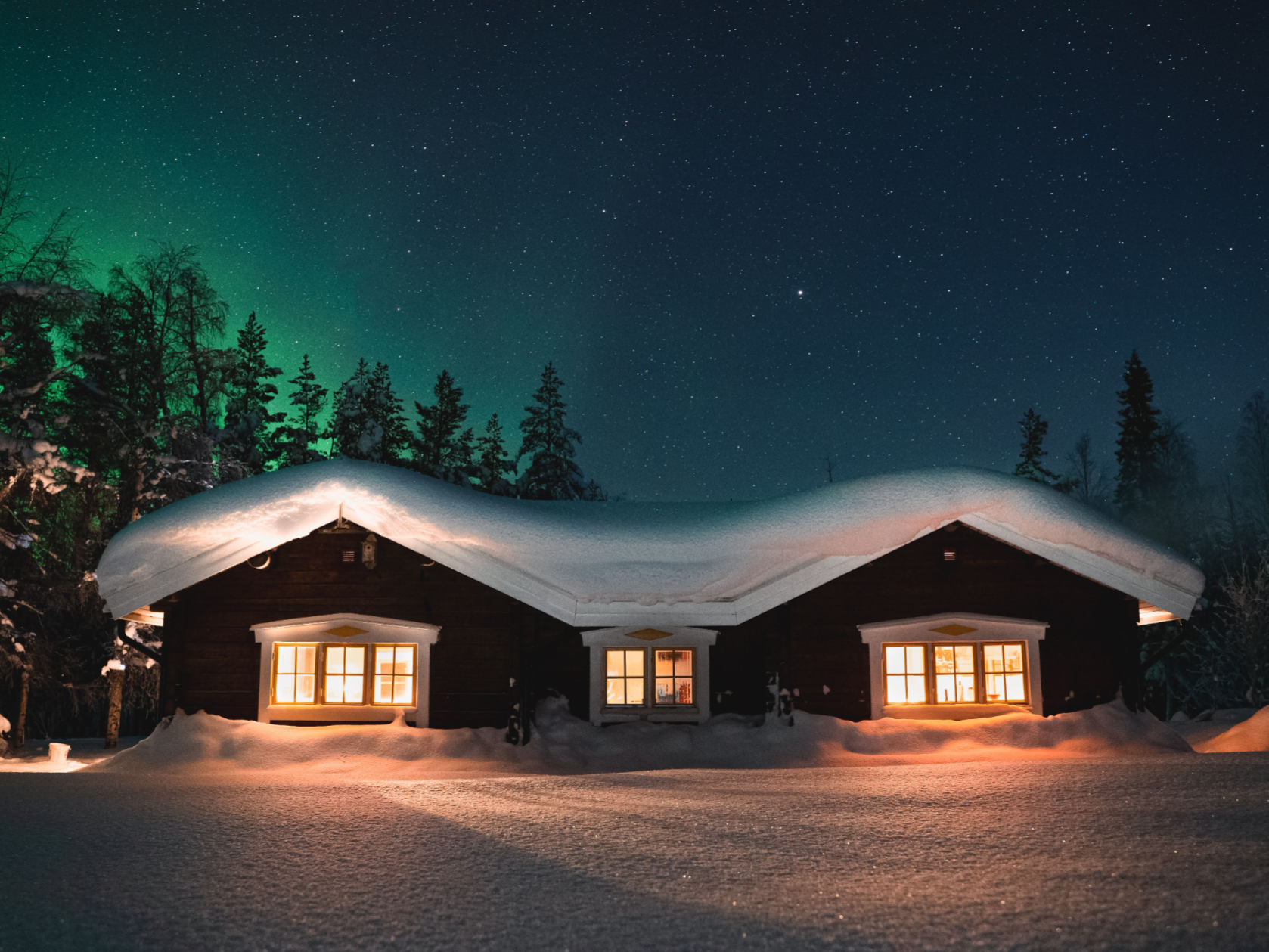 3 or 4-day special
Cabin Life
By dogsled we travel to an authentic logcabin. This will be our comfortable basecamp for the coming days. From here we explore the beautiful area. Of course we do this together with the huskies.